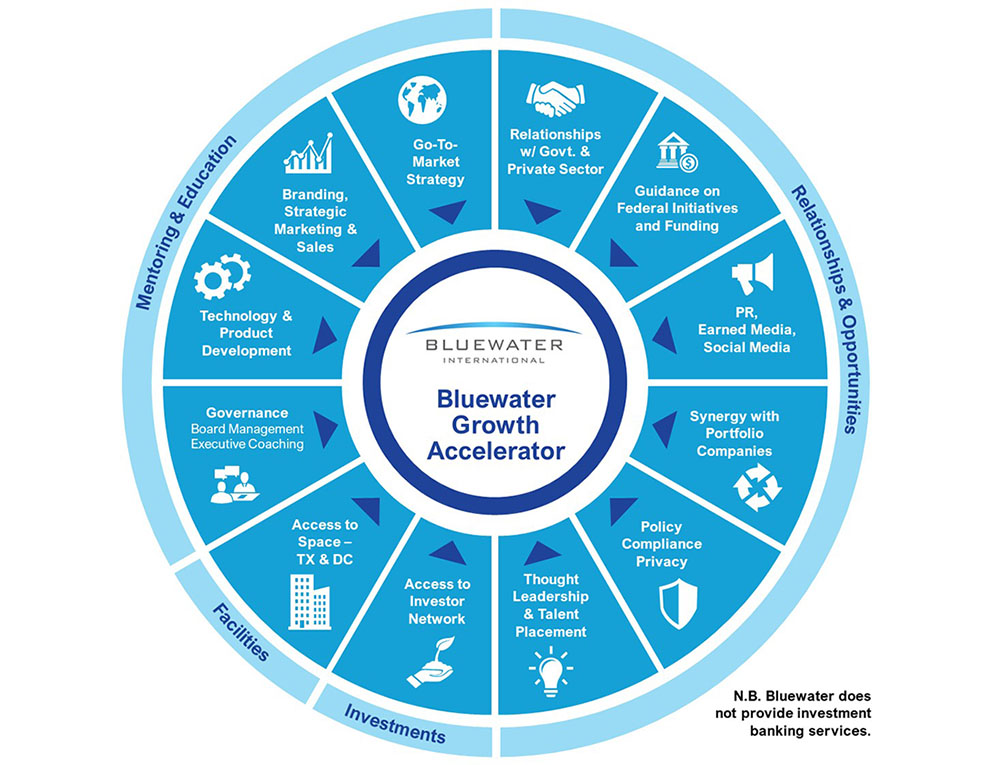 Mentoring
Access to an unparalleled mentor network that meets the needs of all levels of a growth company.
Deep expertise in cyber, information, and critical infrastructure risk.
Executive and Board mentoring -strategy, development, and governance.
Technical and market mentoring – product/services, product roadmap strategy and planning, go-to-market analysis and strategic planning.
Relationships and Opportunities
Access to government customers through knowledge of various federal government programs and SBIR contracting.
Access to corporate partnerships.
Access to managing partners, CEOs and corporate/government leadership networks.
Knowledge of Congressional and Executive Agency initiatives for timely market, regulatory/compliance, risk management and programs providing funding.
Access to corporate partnership, resellers and distributors.
Access to proven public relations specialists- strategy, thought leadership and placement.
Investment Considerations
Non Dillutive funding strategies utilizing government rapid innovation programs
Investment program analysis for multiple stages of growth.
Facilitate presentations to seed investors, A, B, C round investors and investment banking specialists (Note: Bluewater does not provide investment banking services).
Guidance to maximize business value.
Education
A collaboration platform that facilitates access to all aspects of the ecosystem.
Educational content, strategy sessions, workshop and accelerator programing.
Facilities
Access to facilities in Texas and DC for meetings, office space, collaboration and mentorship