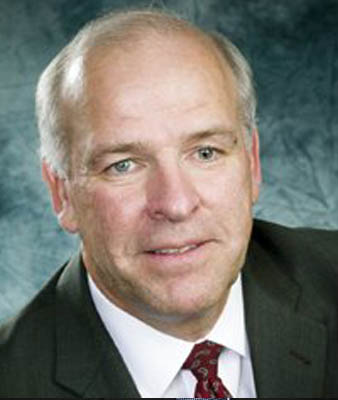 Michael P. Golden
Partner
Michael Golden jointed the Bluewater team in 2016, bringing 35 years of risk management and corporate insurance expertise.  As both an insurance broker and insurance company executive, he served some of the world's largest and most complex organizations.
Mike comes to Bluewater from Willis Towers Watson where he was a senior member of the firm's Global Risk practice as well as the COO of the Technology, Media and Telecommunications Global Industry Group.  Prior to Willis, he was an Executive Vice President at Zurich Insurance Group for five years, where he led the firm's global broker relationship and engagement team and was the Head of Distribution Management for the North American corporate accounts division.
His insurance career started in 1981 at the global insurance brokerage firm of Marsh & McLennan Companies, Inc.  During his twenty five years, he served in a variety roles including Nuclear Insurance Broker, Global Head- Power and Utility Practice, Chairman- Global Industry Practice, Head of New York and New England Operations, Chief Professional Officer and Marsh Inc., Board Member. He has served or been responsible for some of the firm's most significant and challenging customers providing advice and counsel on all lines of insurance, risk financing options, risk control and safety matters and claims strategies. With his background in nuclear energy, he has been the insurance broker and risk advisor to nuclear power plant owners/operators in the United States, Mexico, South Africa, Canada, Germany, Belgium, Spain and the United Kingdom.
He is a former U.S. Navy nuclear submarine officer and was assigned to a nuclear ballistic missile submarine.  Upon leaving active duty accepted a commission in the U.S. Naval Reserve and served for sixteen years as a Naval Intelligence Officer, retiring as a Commander.  He is a graduate of the U.S. Navy Nuclear Power School and was certified to service as a Chief Nuclear Engineer by the Department of Energy Naval Reactors Division. He holds a B.S. degree from the  U.S. Naval Academy and an MBA from the University of Connecticut.