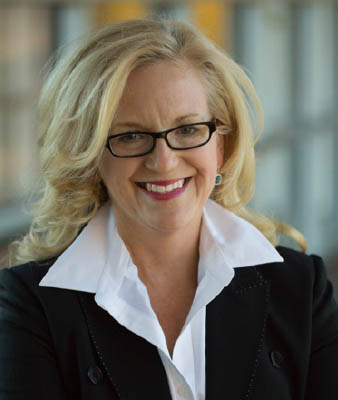 Mary Beth Borgwing
Partner
Digital Transformation Technology & Security Leader
Mary Beth Borgwing is an accomplished Senior Executive, Advisor, and Board Member with more than 30 years of success across the information services and technology, government, insurance, non-profit, and management consulting industries. Her broad areas of expertise include strategic management, business development, enterprise and information technology strategy, change management, and human capital resource planning and optimization.
Core Competencies:
CEO & Board Experience
Private Equity & Investor Growth Strategies
Technology & Security Product Development
Customer Retention & Growth
Product/Market Fit Strategist
Business Development
Direct and Channel Sales Management
Mary Beth's depth and breadth of experience has made her a sought after trusted resource to work with investors, executive and senior management leadership teams, and boards of companies at all stages of growth in the technology and security ecosystems in Boston, New York, and Metro Washington DC. Her acumen is proven in developing tailored digital transformation strategies with her signature "roll up the sleeves*" methodology to deliver results in increased company valuations and sustainable revenue generation. Mary Beth is recognized as a valued player by security & technology companies that need to accelerate growth ahead of their competitors
*"Technology and security growth companies today have no time to waste ~ as time is money."
Mary Beth's experience as CEO, CFO, COO, and CSO is the basis for her "top down- bottom up" foundational approach to building strategies and tactical plans that transform an entire enterprise through digital transformation and human capital resource optimization undertakings. Central to her success is her ability to build confidence with client leadership stakeholders to realize targeted (high) growth.
Working with private investment and private equity firms, and serving on several technology boards, she is recognized for her visionary leadership to drive value driven growth for valuation creation.
Career Experience – Background:
Mary Beth Borgwing has over 20 years of finance, technology, and security industry experience. Her experience with Wall Street insurance leaders, MMC, Willis Towers Watson in combination as an executive in technology companies for 15 years is empowers Mary Beth to work as an impactful change gent for growth in our current state dynamic fast-paced global economy.
Mary Beth serves on the board of Red Lambda and serves an advisor to ClearForce, Security Scorecard, and Bluewater International.
In 2019 she co-founded The Cyber Guild [ a 501c6] not-for-profit focused on cybersecurity workforce and diversity; and in 2018 founded the Uniting Women in Cyber annual conference in Washington, DC.
Previously, in 2017 Mary Beth was CEO and President of LemonFish Technologies acquired by World Aware, (LLR Partners) now GaraWorld. Prior to LemonFish Technologies, Mary Beth was CFO and Board advisor to Vigilant, acquired by Deloitte, and Sentillion, acquired by Microsoft.
Borgwing worked for MMC, Marsh and Willis Tower Watson in New York City as Executive Vice President, serving Fortune 500 client's cyber insurance and enterprise risk management programs. Borgwing is a frequent speaker on digital transformation and cyber risk at global conferences and contributing author to many national cyber publications. Mary Beth lives with her family in McLean, VA and is an avid networker.