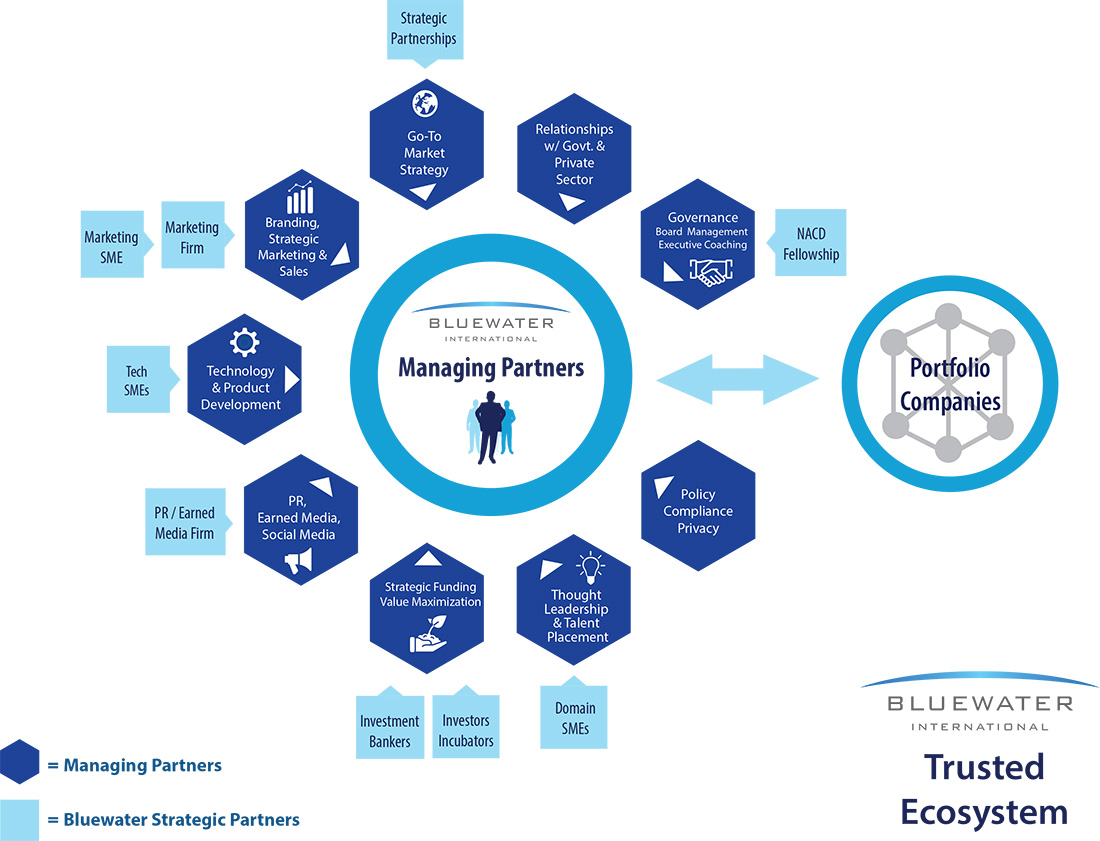 Bluewater meets the following requirements for a growth focused company through:
Access to the extensive network of Managing Partners' high-level corporate and government relationships.

Current and future information risk and cybersecurity market direction and analysis.

Go–to–Market strategies and planning.

Collaboration on technology, product development and road mapping.

Guidance with public policy, compliance and privacy decisions.

An extended network of domain experts from the corporate and government sectors and the information risk and cybersecurity markets.

Access to a talent pool for key hires as the company grows.

Executive and board mentoring.

A far-reaching network of support companies in PR, earned media, social media and marketing.

Capital investment planning, strategies and access to known investors, incubators and investment bankers focused on the digital information and cybersecurity risk markets (Note: Bluewater does not provide investment banking services).

Access to all Bluewater portfolio companies that are synergistically focused on information risk and cybersecurity, but not competitors.